Mark Stas (link IMDb here) was discovered by a famous Dutch action actor, Ron Smoorenburg, who saw a huge potential in him. He invited him to meet him and discover his martial arts skills. Mark Stas spent three months in Thailand for personal training and met this great Dutch actor. Ron Smoorenburg holds the world record of the highest kick and became famous thanks to the jacket lifting fighter he played against Jackie Chan in "Who am I".
Ron played in many action movies with the most famous martial arts actors like, Tony Jaa, Donnie Yen, Steven Seagal, Scott Adkins, Michael Jai White.
He introduced Mark to some stuntmen, great actors and producers (like Daniel Zirilli, Byron Gibson or Dean Alexandrou) and he could play in their action movies.
"Kung Fu Bodyguard": Agent A – TBA
"Borrowed Time 3": Inspector David Chan – In Production
"English Dogs in Bangkok": Inspector Somchai – released on US cable TV's (DirectTv, Spectrum USA, Verizon USA), Amazon UK and USA starting November 3th 2020. More countries to be released soon.
"Emerging from the Shadows": main actor, writer and producer –  in Post-Production
"Anathème": John Range – Post-Production
"At the Edge (Award winning motivational short movie)", main actor and co-writer together with Lorenzo Vanin. Mark received the award for "the Best Actor National Short Film" at the Move Me Productions Belgium festival, 10th Edition.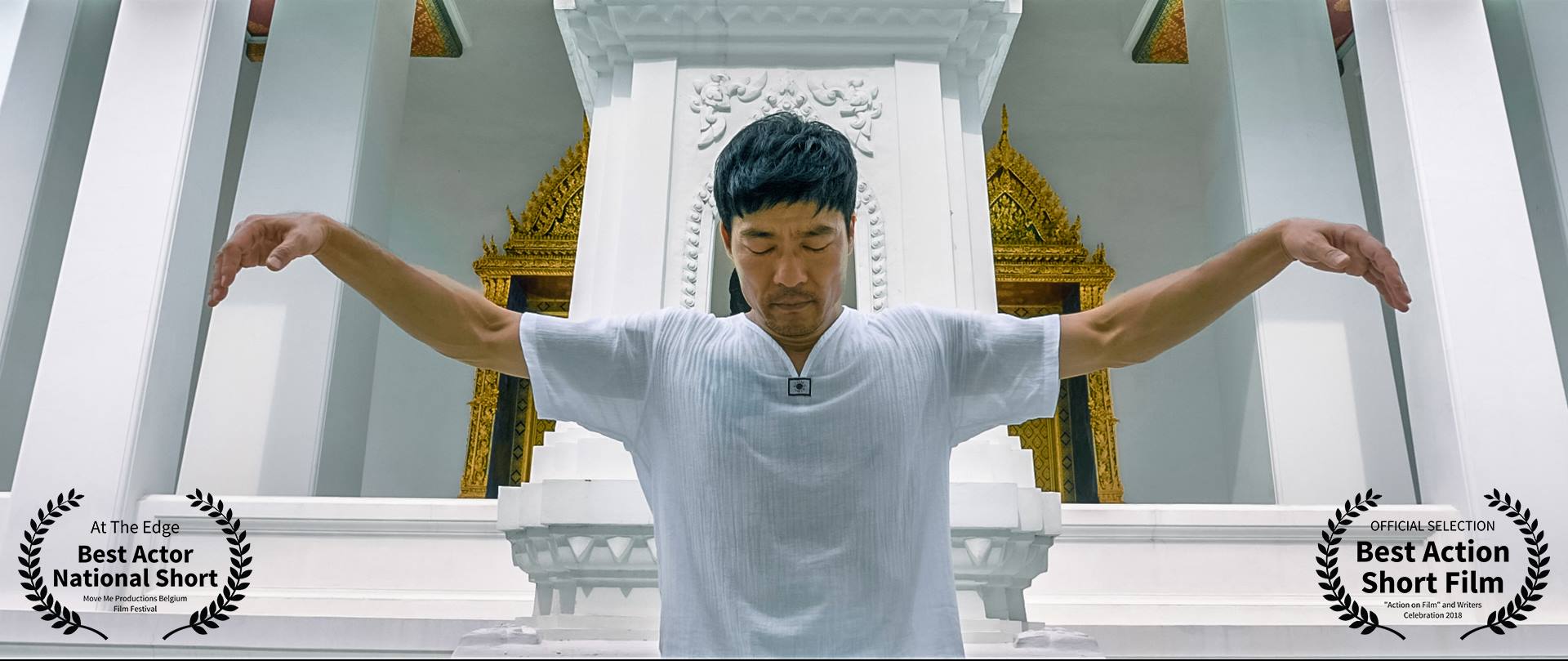 During his visit in Brazil in 2018, he was asked to make a fight scene together with the Brazilian action actor, Gutemberg Lins, produced and directed by the great director of Forasteiro Produções.
Visit Forasteiro Produções for more info: their first project, Dona Morte was selected at Cannes Festival in 2010!
Mark Stas has also been contacted in São Paulo by the director of We HUD, specialized in special effects for movies: he could do a short promo for Fox+, together with the famous Brazilian lead actor of "Cidade de Deus-Meu nome agora é Zé Pequeno", Leandro Firmino da Hora.